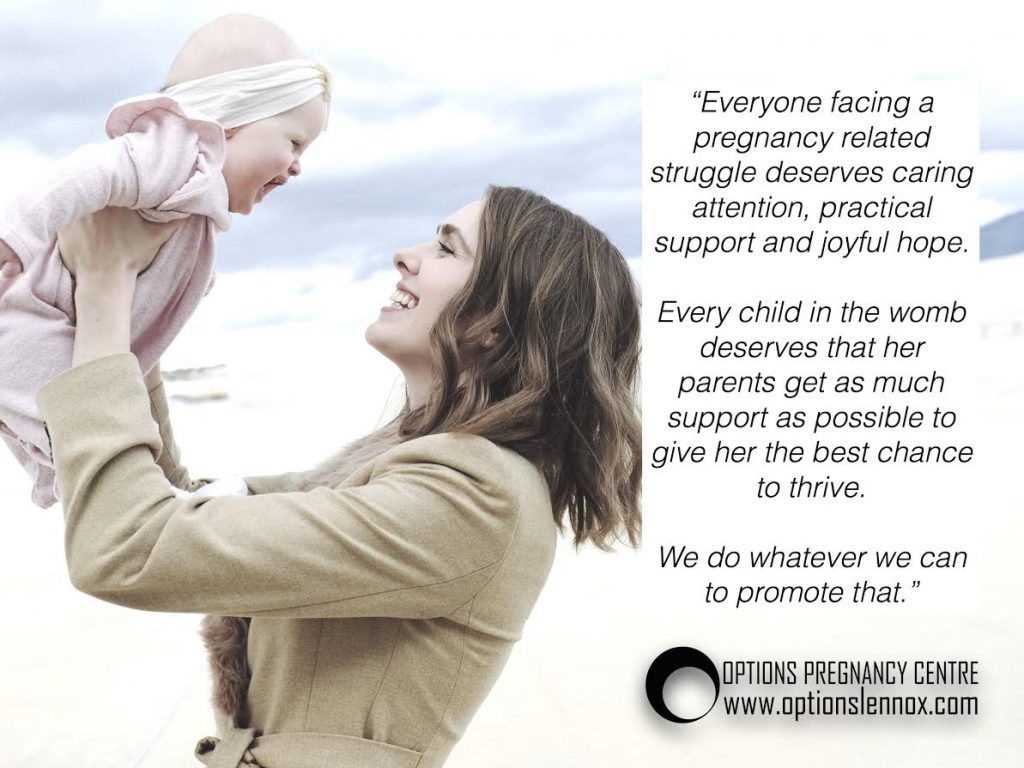 Many women turn to abortion feeling that they have no choice and no support. If that is you, we want you to know that you have options and we will walk with you through this, no matter your final decision. 
Options Pregnancy Centre is a local pregnancy care ministry located in Lennoxville, Quebec. All our services are free and confidential. 
Our 2-fold mission:
Encourage, empower and equip those impacted by any pregnancy related struggle through personalized emotional and practical support. 
Proactively engage and equip the local church to address the issues of unplanned pregnancy, abortion, and other related topics. 
Our 2-fold vision:
That every person in our community impacted by a pregnancy related struggle would encounter genuine support and authentic hope. 
For the church to become the first place for anyone facing these challenges to turn to for spiritual, emotional and physical support. 
Our main services:
Options information and emotional support for anyone facing an unplanned pregnancy. 
Practical, material and emotional support for any challenging pregnancy, up to baby's 1st birthday. 
Emotional and spiritual support for those processing a past abortion (individual or group).
Advocacy within the church through workshops, presentations and other events. 
Please contact us:
If you think you might benefit from any of our services. 
If you are interested to learn more about what we do, or partner with us through volunteering or monthly giving. 
If you are interested in participating in or hosting a workshop or presentation about these issues through your church, small group or other organization. 
Phone number: 819 246 6025
Website:  https://www.optionslennox.com/
We are here to help you grow